Competitive Advantage • marketing • SALES • OPERATIONS • differentiation
Keynote Business Speaking
Takeaway Content, Not Fluff
Jaynie L. Smith: Internationally Recognized Keynote Speaker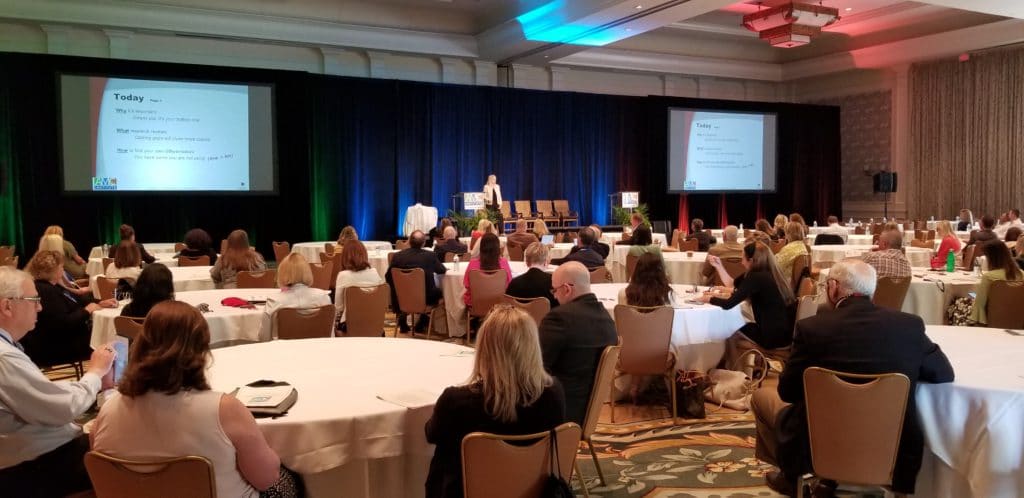 ---
The CEO of Smart Advantage, Jaynie L. Smith, has spent over 20 years presenting to businesses, associations, CEO groups, speakers bureaus and various public and private organizations. Jaynie speaks at over 50 events annually. She is a sought-after presenter for Vistage/TEC, an international organization of over 14,000 CEOs. Jaynie frequently kicks off association meetings, corporate sales gatherings, and strategic retreats.
Her thought-provoking and action-inspiring presentations teach audiences how to better fulfill their company's potential by embracing their unleveraged competitive advantages. The framework of keynote presentations is based on Jaynie's books, Creating Competitive Advantage and Relevant Selling. A compelling message, engaging style, and memorable presentation will motivate your audience to think differently about the fundamentals of their company's marketing and sales message.
Topics include:
Think You Know Your Competitive Advantage? THINK AGAIN!
Increase Profit without Lowering Your Price!
Why Should I Buy from You Instead of Your Competition?
Each presentation is available in sessions from 60 minutes to two hours. Keynotes are tailored to meet event specifications.
Ensure my event attendees walk away with tangible value. Download Jaynie Smith's speaker packet now.
For more information on securing Jaynie L. Smith as your next keynote speaker, please visit www.JaynieSmith.com or contact Smart Advantage at 954-763-5757.
<Workshops> <Market Research> <Keynote Speaking> <Competitive Advantage Process> <Sales Training> <Virtual>