Competitive Advantage • marketing • SALES • OPERATIONS • differentiation
Workshops
Create Content That Differentiates
Turn Vague Messaging into Differentiators!
90% of messaging contains marketing clichés. This portrays a commodity and increases the need to cave in on price.
Competitive Advantage Workshops are fast-paced and highly interactive. Workshops are presented to your company's select team of strategic leaders.
Smart Advantage Onsite Workshops are ideal for companies that are confident they know what their customers truly value, but need help with their sales and marketing content. This workshop is best suited for an audience of 15-20 attendees from management, sales and marketing.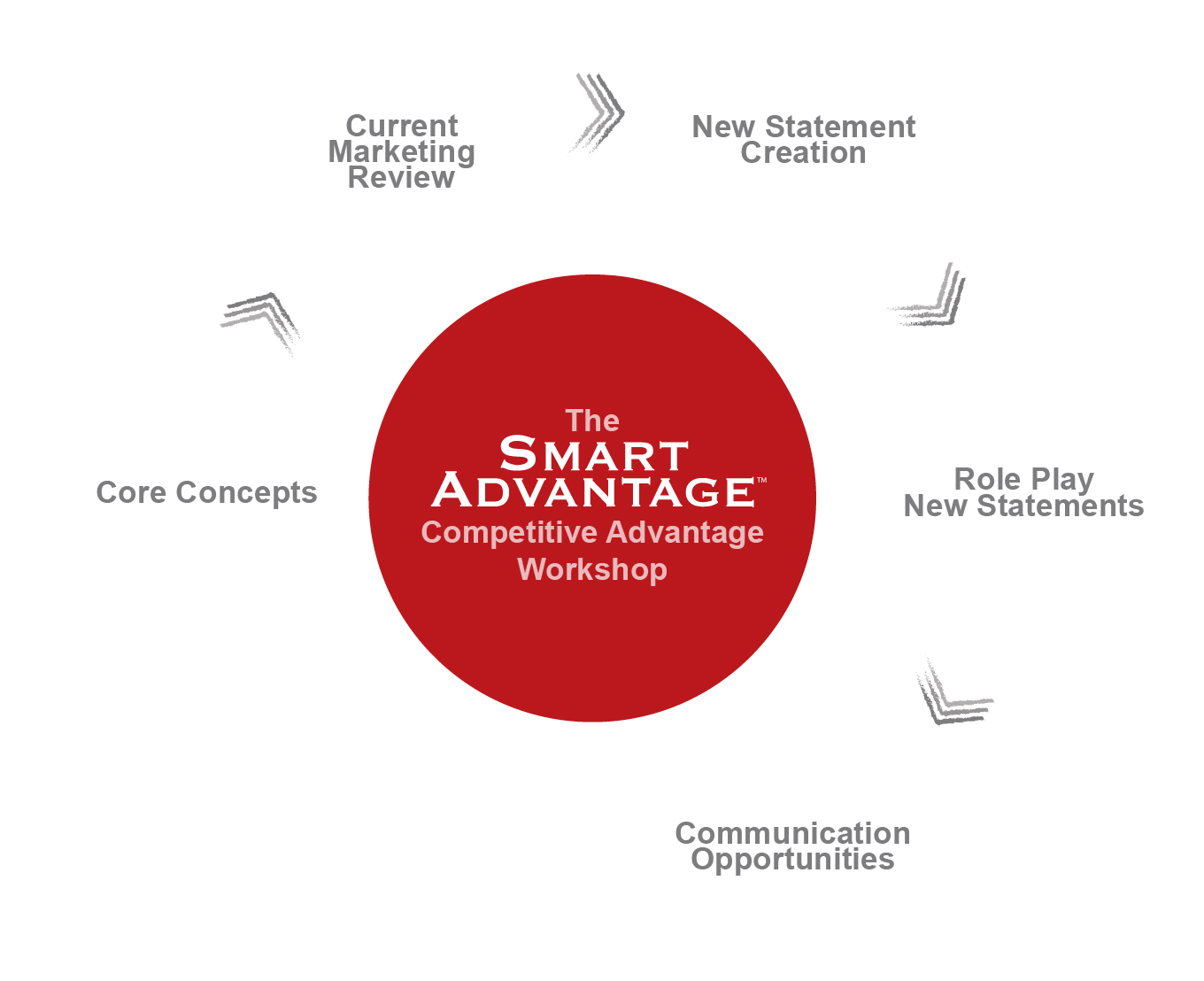 Attendees are taught the concept of articulating competitive advantages. They will learn the difference between competitive advantages and differentiators, dangerous disparity, and shadow effects. Attendees will go through the practice of creating, articulating, and using competitive advantage statements – sales-driving descriptions of what differentiates you from the competition.
Attendees leave with a list of competitive advantage statements for use in their marketing campaigns and sales encounters.
Ideal for executive retreats and pre-planning sessions.
To Learn more
Start your Competitive Advantage Journey by completing the form
Want a clear competitive advantage message?
Please complete this form or call to talk to one of our Advantage Consulting Experts.
954-763-5757
Or, email [email protected]
<Workshops> <Market Research> <Keynote Speaking> <Competitive Advantage Process> <Sales Training> <Virtual>