Competitive Advantage • marketing • SALES • OPERATIONS • differentiation
Remote Consulting
Double-Blind Market Research Uncovers What Your Market Values Most
Only 16% of salespeople come within 90% of their quotas. 86% miss opportunities because they guess what is relevant to buyers.
Smart Advantage Remote Consulting is a 3-6 month process that is ideal for companies specifically interested in identifying what is most important to their customers and prospects. Our process renders statistically valid, bias-free results; this ensures that, with 90% confidence, your sales and marketing teams no longer have to guess what to say to buyers.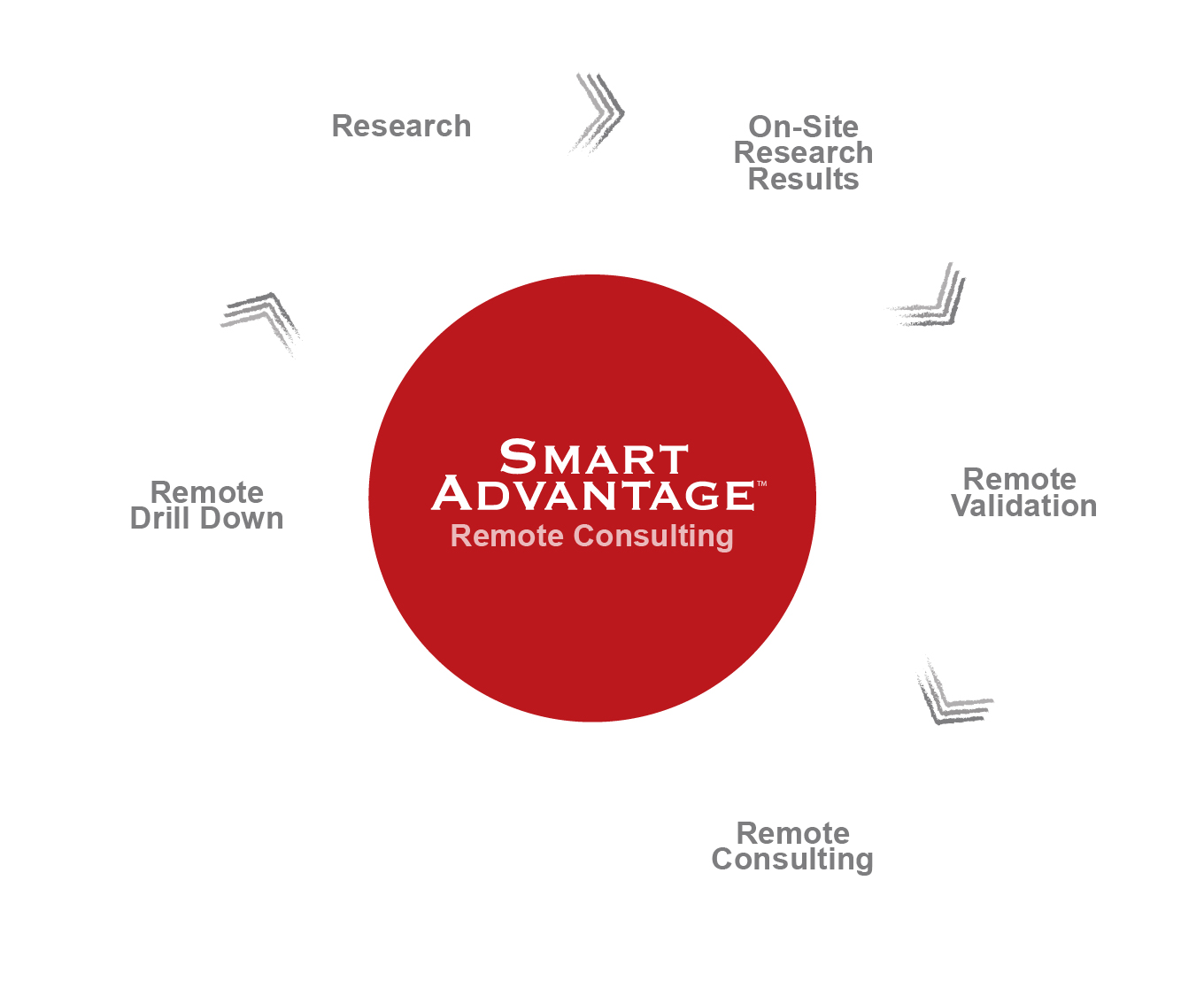 Remote Consulting clients perform most of the up-front "Drill Down" (start-off session dedicated to developing potential competitive advantages) themselves. This option best suits smaller companies who have read Creating Competitive Advantage and Relevant Selling, and are able to craft competitive advantage statements on their own. Clients will work with one of our Advantage Consultant Experts (ACES) via phone, videoconference and e-mail to prepare for and conduct the market research.
Upon conclusion of the market research, Smart Advantage analyzes the research results and reviews the key findings on-site with your team. We discuss the implications for your company's marketing strategy, with a focus on aligning your internal metrics and competitive advantage statements to the true buying needs of your customers.
[button type="cta" link="/company-information/" value="Inquire about engaging in Smart Advantage Remote Consulting to find out what my customers and prospects value most"]